'Stay Wild' channels Charlie Chaplin's call for freedom
"In this world, there's room for everyone, and the good earth is rich and can provide for everyone. The way of life can be free and beautiful—but we have lost the way."
So begins a stirring new ad from Jackson Hole, Wyo.'s Travel and Tourism Board. It's part of a national campaign that rolls out this week, shucking tired tourism cliches in favor of an emotional call to action crafted squarely for our time.
The anthemic spot below features a voiceover from Charlie Chaplin's film The Great Dictator, a Nazi takedown in which Chaplin calls on a world-weary populace to break free from oppression and reclaim its humanity. Though written for a 1940 audience, the speech rings startlingly true today. And it sets the tone for the entire "Stay Wild" campaign, which the city hopes will become a movement much like "Keep Portland Weird." The effort includes print and digital ads, an influencer program, murals in New York and San Francisco, and an experiential Super Bowl installation.
Minnesota shop Colle McVoy was one of eight agencies to compete for the business and one of four invited to present. After the agency's pitch, someone at the table stood and clapped.
"Sometimes new business pitches are very stoic. We presented that video, and there were tears," said group creative director Dustin Black. "It was a special reaction and a fun meeting."
Kate Sollitt, executive director of the Jackson Hole Travel and Tourism Board, said the group was immediately sold on the concept's guts and versatility.
"Colle McVoy really kind of blew everybody out of the water," she told Adweek during Advertising Week in New York. "They presented two concepts, and this was the one that just resonated with my board immediately. I think it resonated so strongly because it has so many meanings."
Ideally, "Stay Wild" will serve as a mantra for thrill-seeking skiers, nature-starved urbanites, bar-hopping singles, farm-to-table-loving foodies and conservation-minded locals. The agency is sharing creative assets with local makers in hopes the message will take on a life of its own.
"We look at it as a little bit of a rallying cry. We want to keep this place wild. We invite the tourists to visit and learn, and when they go back to their communities, we want them to advocate for it," Sollit said.
Finding an idea that would invite tourists without rankling locals was a challenge for the agency. More than most mountain towns, Jackson Hole is wary of visitors. Its family-owned ski resorts have resisted being devoured by the big conglomerates. Ninety-seven percent of its land is public, leading to its designation as one of the top 100 sustainable destinations in the world. "It's not uncommon to have a herd of elk bugling in someone's backyard," Sollitt said.
And while 60 percent of the city's lodging tax is used to attract tourists, the other 40 percent mitigates them.
"Quickly, we realized the internal audience is just as important as the external," Black said. "It's as much of a community campaign as it is a national one. We were really sensitive to make something that seemed genuine. Tourism advertising very quickly gets cliché or lofty or aspirational or 'let your wild out!'"
The team opted for head-on images of the town's attractions versus sweeping helicopter shots. It scrapped a lot of clever taglines in favor of straightforward statements like "hardest working gravity in America."
The message is: "We're the last real mountain town, we're something special. But you know what, if you want cookies at the end of your ski run, there's a place for that," Black said. A sleeker approach wouldn't have jibed with the locals or with that Chaplin voiceover, he added.
Securing the rights from the actor's estate in France was tricky but key to the campaign coming together. "I think the turning point was sending them the rough cut of the video," Black said. "They were a little less receptive until they saw the video. When they saw it they said: 'We love it. We want to make it work.'"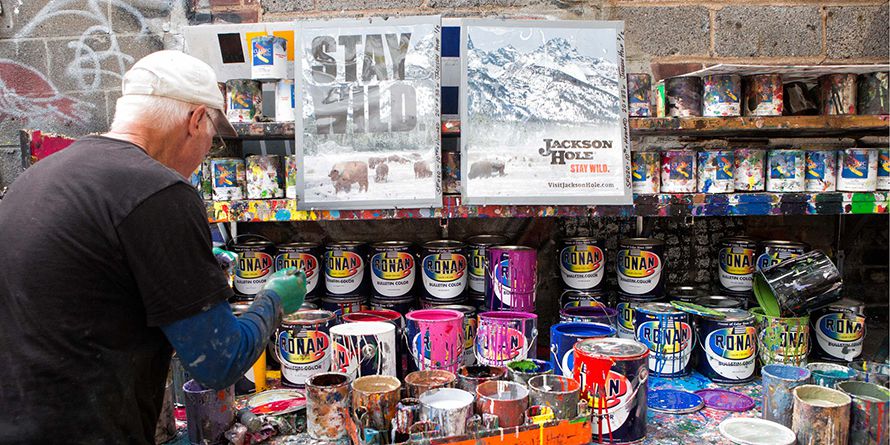 Sollitt said when the team found out the usage was approved by the estate, "we were so excited. It resonates, especially at this moment in time."
The spot isn't intended as political commentary, Black added. Rather, it acknowledges that everyone needs to escape their social media feeds these days.
"I think people are hungry to get back to something real and wild and, if anything, have a little escapism from the constant news cycle. This is the furthest away you can get in America, and you can kind of escape a little bit of that constant drumbeat that beats us down," he said. "I think that's what the Chaplin piece does a really nice job doing … put the machines down and get back to your human instincts."
Here's a portion of the speech, which you can watch in full below:
"Machinery that gives abundance has left us in want. We have developed speed, but we have shut ourselves in. We think too much, and we feel too little. More than machinery we need humanity. More than cleverness we need kindness and gentleness. For those who can hear me, I say do not despair. Don't give yourselves to brutes—men who despise you, enslave you, regiment your lives. … Don't give yourself to these unnatural men, machine men with machine minds and machine hearts. … You the people have the power to make this life free and beautiful."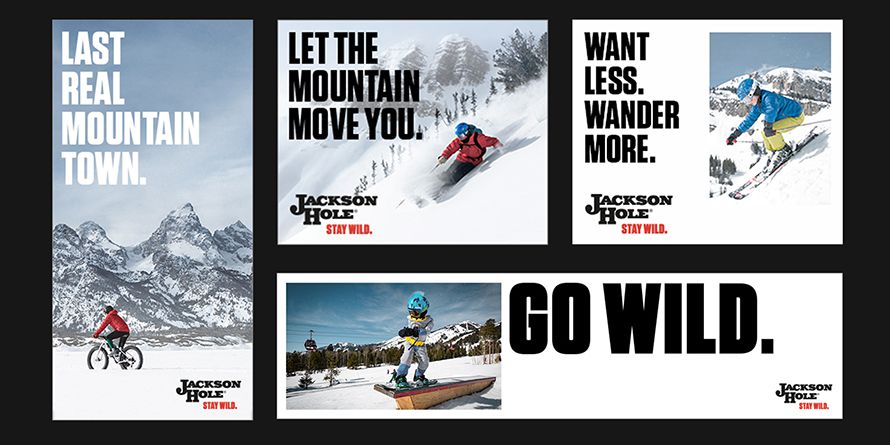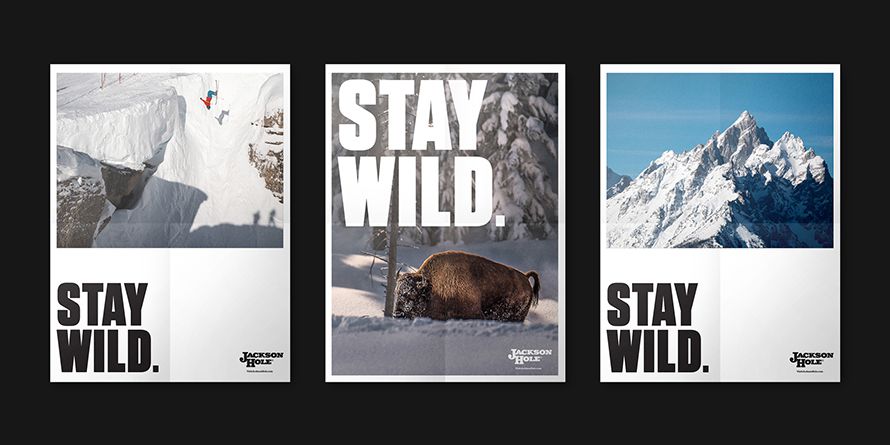 To read more: http://www.adweek.com/brand-marketing/jackson-hole-revived-hollywoods-most-powerful-speech-for-a-stirring-new-tourism-campaign/